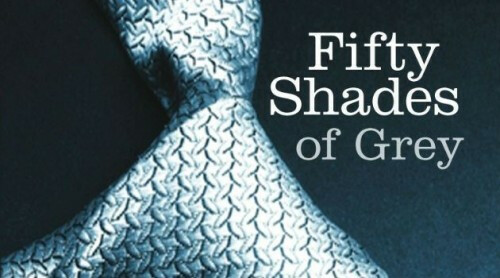 Should I Watch "50 Shades of Grey"?
A Psychiatrist's Advice For Young People
With the movie now out and available, many people are posting their thoughts and concerns regarding the messages implied in 50 Shades Of Grey. One article I recently encountered addresses the negative and grossly inaccurate conclusions, practices or promptings that are shown in the flick. This article is written by a Psychiatrist and Medical Doctor (MD) who acknowledges BDSM* practices may not be negative for a consenting couple who understands their relationship. However, she does believe that young people, whatever age that term implies, can get inaccurate messages about sexual practices and assumptions from the film and she suggests not seeing it.
You make up your own mind but realize that the film is a fictional fantasy, written for profit and recognition by an author, which was then made into a film for more revenue and further profit.
It is just that... fantasy.
It is just that...fantasy and not very realistic within the confines of a satisfying sexual union between real people. I hope the article is enlightening for you. Read her review and let us know what you think in the comments.
CPCC is excited to present a speaker series on April 18th where Doug Weiss, renowned author and therapist with a specialty in Sexual Addiction Recovery, will come to Danville CA to train and inspire individuals and couples in sexual addiction recovery. See our page on Healing Hearts for more details.
*BDSM is an overlapping acronym that means Bondage and Discipline (BD), Dominance and Submission (DS), Sadism and Masochism (SM). It is the relationship of 1) erotism, 2) role playing with dominance/submission and 3) sadomasochism.
For those of you interested, another very valuable resource is Sexy Marriage Radio's review on the movie. It takes a different perspective ("you can watch it if you want") but reviews the movie more for the Christian married man or woman.