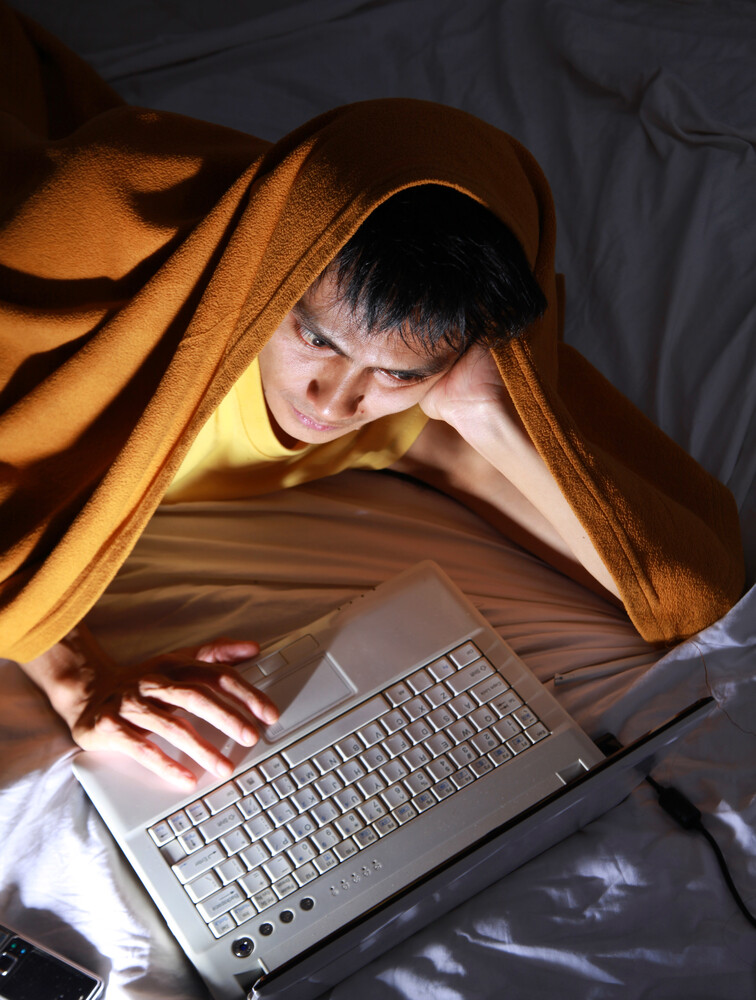 Effects of Pornography on the Teen Brain
Posted by Blogging Team on
In the last month, popular search engines reported ten billion total internet searches worldwide. Of those ten billion, two and a half billion were pornography related searches. Considering that teen population subset accesses the internet more than any other group, it is likely that a large portion of those pornography searches were theirs. This is backed up by research stating the majority of teens have viewed pornography at one point in their lives, and that mothers have caught their children viewing pornography as young as eight years old. With the increase in the world's constant connection to technology, what was nearly impossible for teens to acquire just twenty years ago is now accessible within seconds for nearly anyone at any time. It is likely that the pornography pandemic influences the way teens construct their ideas of intimacy, the opposite gender, relationships, and sex.
Dopamine is the chemical in the brain that triggers motivation and desire. It helps us achieve healthy goals, such as making money or exercising. It is the same chemical that our brain releases when we crave things like food, dessert, and of course, sex. Each time someone views porn, their brain releases dopamine to the pleasure centers of the brain. It is possible that addiction to pornography occurs because the pleasure and dopamine surge that the brain continues to receive after many viewings becomes cyclic. The teenage brain is not fully developed, and it may be easier to wire this kind of pathway because there is more plasticity in the brain at this time.
Teenagers are accustomed to using the pleasure centers of the brain to make decisions. They are more likely to consult this part of the brain in making any sort of decision than they are to use the rational parts of the brain, which is what adults are more likely to do. This means that teens' brains my have a greater chance to become addicted to pornography. It also means that they are likely to associate the pleasure and instant gratification they receive from watching pornography to the real world. Oftentimes, teens believe that what they see on the internet is how relationships should function. They are not as likely to associate sex with intimacy and emotional connection, and more likely to associate it with the pleasure and satisfaction they receive from dopamine entering their brains.
Pornography and shame do have a correlation and 70% of all pornography viewers attempt to keep their habits a secret out of fear of being found out by peers or parents. Many teens report they would be unwilling to seek help because of the shame they feel about watching pornography.
It is likely that pornography negatively impacts teens' view of relationships, intimacy, and sex because of pornography's association with pleasure and its high accessibility leading to instant gratification. Teens are less likely to have a composite view of relationships, because unlike generations before them, they have always grown up with pornography being readily available. Ceasing to view pornography and instead engaging in positive social relationships can reverse these patterns. However, many teens fear admitting their use of porn, especially to their parents, because of the shame associated with pornography.
Oftentimes, professional help from a licensed therapist can help teens not only to end their pornography viewing, but also to understand how pervasive the effects of pornography can be on their views of the opposite gender, sex, relationships, and intimacy. Counseling can begin the process to help clients learn how to engage more in face to face relationships with their peers and gain support from friends and their therapist on reducing their habit of viewing of pornography.