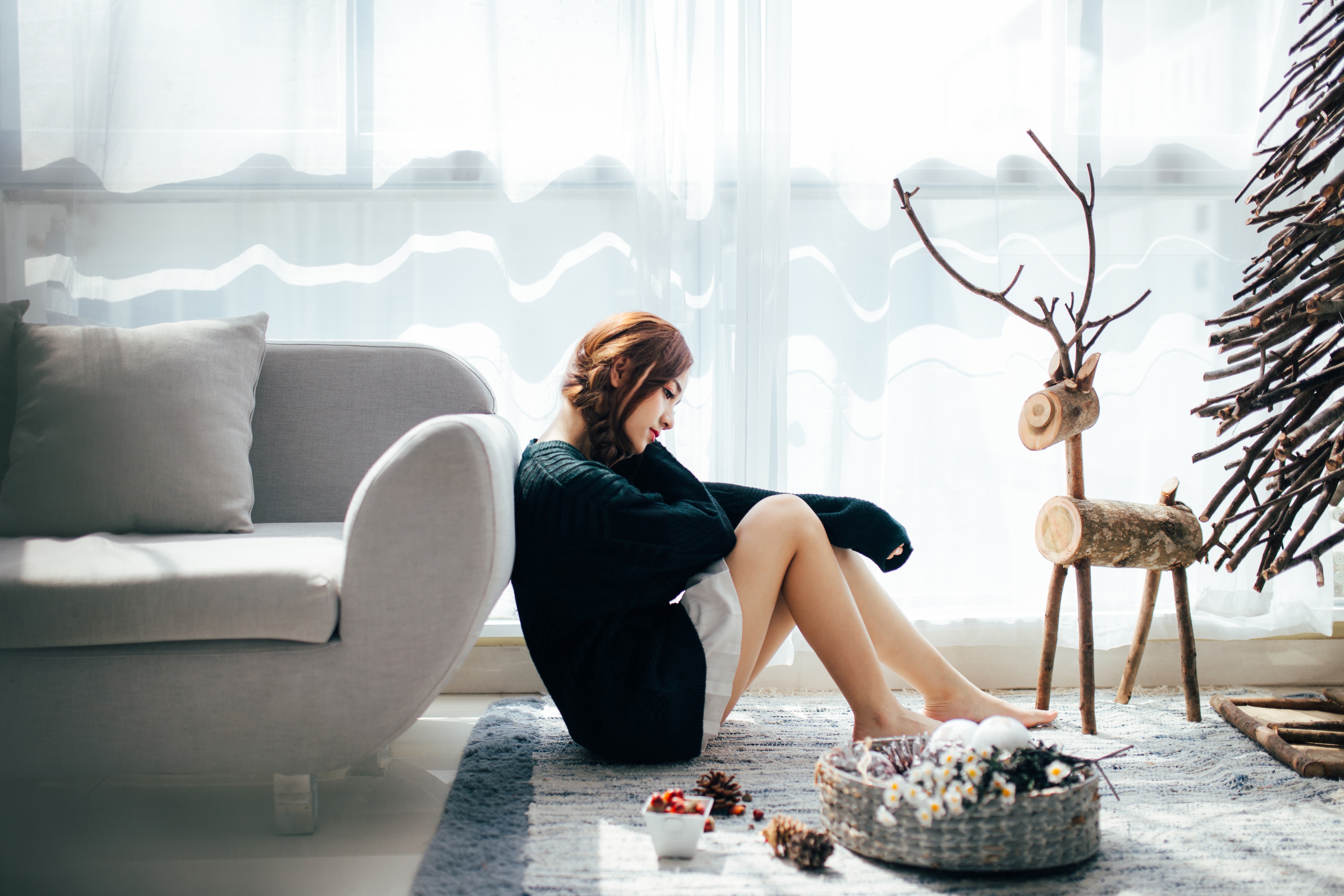 Tips for managing the Holiday Blues
Posted by Makela Mims on
As we approach the holiday season, with all of the merriment, food, family gatherings and the like will be in full swing. While this time of year brings joy for a lot of us, for some the holiday season is filled with anxious dread, and the reminder of where we are, where we aren't, who we are or are not connected to.
Holiday blues what are they?
According to a survey taken by NAMI (National Alliance on Mental Illness) 64% of people say they are affected and 24% of those surveyed say they are impacted a lot by the holiday blues. So, what exactly are the holiday blues? Holiday Blues are short-term, temporary feelings of anxiety or depression during the holidays that can be attributed to extra stress, unrealistic expectations of ourselves and of others, or even painful memories that can arise during the season. This might include, fatigue, loneliness/isolation, muscle tension, headaches, sadness, frustration, or a sense of loss.
However, with some practical tips you can minimize the stress, anxiety, and sadness that accompanies the holidays. You may even find yourself being able to enjoy the holidays.
Tips to prevent holiday anxiety and depression
Acknowledge your feelings. This time of year, is often a reminder of the loss of a loved one, or that you may not be able to be close to family and friends due to work, school or other life events. It's normal to feel sadness or grief. Take some time to honor those feelings and express them.
Reach out to others. If you feel isolated or experience loneliness, look to your community for support; some ideas for that are your religious community, social organizations or other social opportunities to not be alone. These will offer support and companionship. Volunteer your time to a group or cause often helping those less fortunate than you help put things into perspective.
Maintain healthy habits. Continue with exercise routines, and healthy food choices. If you have a regular bedtime routine sticking to it will ensure you are getting enough rest so you can enjoy the season.
Be realistic. It doesn't have to be perfect to be festive and enjoyable. Change is a part of life, as family grows and changes keep in mind that traditions will too. Keep a few of the traditions you have, and make new ones to accommodate changes in the family. Avoid overextending yourself with holiday activities such as shopping, cooking, entertaining, and attending gatherings
Take a break. Make room for you! Spend time without distractions taking care of yourself. This will allow time to revive and refresh. Look for something that will reduce stress by slowing down your thoughts, and clearing your mind. Some options for this are: taking a walk and take in your surroundings, listening to music, prayer and meditation, or reading a book.
Seek out professional help if necessary. There may still be those times where despite your best efforts you may feel persistently sad, anxious, struggling with sleeplessness, sleeping more than usual, feeling irritable, or hopeless. If this happens, a mental health professional can help.
The holidays don't have to be something you dread. Taking steps to prevent the stress and depression that can arise during the holidays can help you get through and even enjoy the season. Learn to identify your triggers so you can manage them, before they becoming overwhelming. Planning ahead and employing some positive thinking can help you find peace and joy during the holidays.