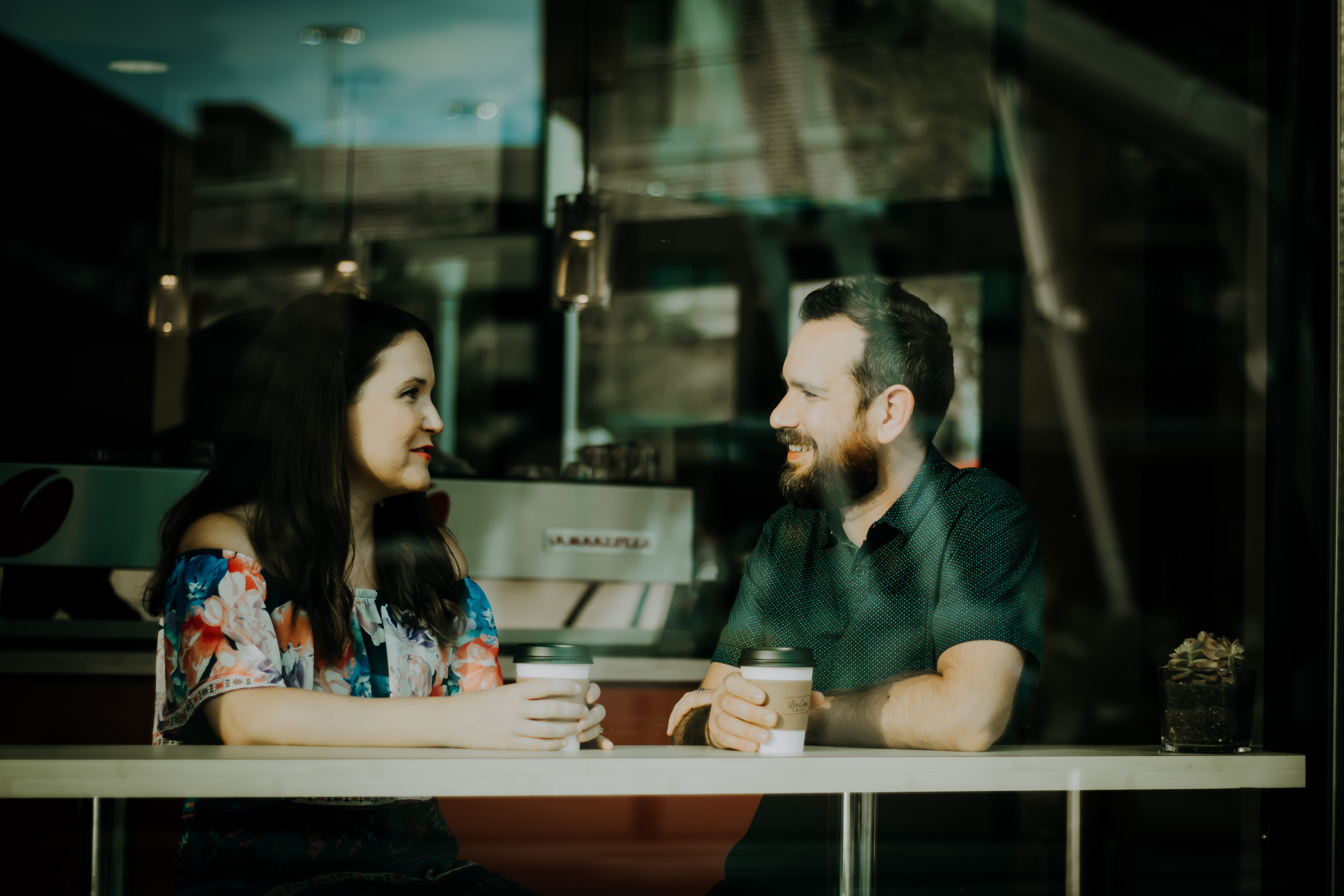 If I only had five minutes to change someone's life, I would give them this DEARMAN tool. A DEARMAN is a communication tool from dialectical behavior therapy which was designed by Marsha Linehan.1 It is a tool that helps us to connect and request something from another person, even if there is tension in the relationship. It works so well that just using it a few times can radically change how you relate to others and to yourself.
To show how powerful this technique is, let me use the classic scenario of a spouse arriving late to home and another spouse being angry at the tardiness.
The first letter stands for Describe. When we are in conflict, it is easy to start exaggerating or putting a bias into our language. Instead, describe the situation as factually as possible. This will help the other person to buy into the situation because they can agree to the facts. Thus, the accusation, "you're always late," becomes: "It is now bed time that you are arriving but, from our conversation yesterday, we agreed you would be home at dinner time." It is important to remain as neutral as possible at this point.
Next is to Express emotions in a healthy way. For example: "When this happened, I felt lonely, confused, and more than a little worried." Notice how these are all "I" statements as you can't know how the other person feels.
The "A" stands for Assert for what you want. Essentially, ask in a clear manner for something specific: "I ask that you give me a call to let me know if you are going to be late." It is important to keep requests reasonable but feel free to ask for completely what you want. The other person may or may not be able to do it but putting your request into words is important.
Lastly, the "R" stands for Reinforce. This is a nifty psychology term for fundamentally, "what is in it for them." In this case, "I think this will make it a lot easier for us to connect when you do get home."
The MAN part stands for being mindful, appearing confident, and negotiate. Basically, we do not always get everything that we want but, often, we can get a good portion of it if we stay open to continuing the conversation. Communicating calmly, directly, and with purpose can allow us to meet our own needs.
Talking like this will naturally feel awkward at first but can be incredibly rewarding. And as I tell my clients, "when you are trying to change, weird and awkward is a good thing."
This blog was written by Andrew Huber, Registered Associate Marriage and Family Therapist #103733. Andrew is supervised by Christopher Coble #48859.