CPCC Staff
Our Staff
« Back to Staff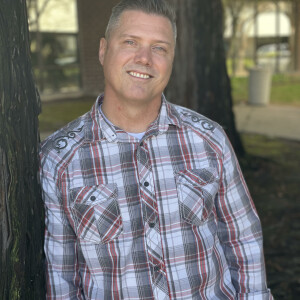 Charles Ross
Professional Clinical Counselor Trainee
office: 925.820.1467 x618
Charles is currently working toward his master's degree of Clinical Mental Health Counseling from Liberty University. He earned a bachelor's degree of Bible from Lancaster Bible College, Master of Divinity and Master of Theology from Liberty Theological Seminary, a Doctor of Philosophy in Leadership Studies from Capital Seminary and Graduate School and is now a Professional Clinical Counselor trainee. Charles has 12 years of ministry experience working as a U.S. Army Chaplain and prior to that was an infantry Soldier with the 82nd Airborne Division with two combat deployments. He is prepared to help individuals experiencing trauma and suicide ideation, and individuals, couples, and families seeking help through counseling.
One of Charles' goals is to give hope to the hopeless, to care for the least of these, and to demonstrate that you matter, you make a difference in the world, and we need you. He is passionate about helping people get through times of despair, to be a lamp that casts even a small radius of light in the darkness, and to create a loving and nurturing environment that allows for healing.
Charles' areas of interest include:
Veteran's

Families and Couples

Anxiety

Anger Management

Grief and Loss

Trauma

Addictions
Charles has been married to his wife for twenty-two, has five children, 1 foster child (deceased) and loves to do things with the family. Every three years the entire family does a family vacation together. In his free time, he loves to read books, travel, and play the ukulele.
Charles Ross is a professional clinical counselor trainee. He is supervised by Christopher Coble, LMFT #48859.