CPCC Staff
Our Staff
« Back to Staff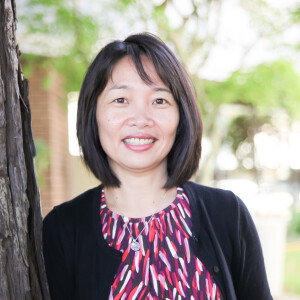 Peggy Wong
Licensed Marriage and Family Therapist
office: (925) 268-0758
Peggy worked in the finance field for seven years before joining her husband in full-time Christian ministry. Fifteen years into their work, God guided Peggy on an arduous yet rewarding journey in becoming a helping professional.
Having immigrated to the United States during her early adolescence, Peggy experienced firsthand the impact of cultural diversity and implications of self-concept and interpersonal relationships. Therefore, she strives to provide her clients with culturally sensitive care and a grace-filled shame-free safe space for clients to process, explore, heal, grow, and celebrate.
Peggy offers evidence-based psychotherapy to help clients navigate challenges in interpersonal relationships, emotion regulations, life transitions, grief, acculturation issues, intergenerational conflicts, faith integration, etc. Peggy also offers bilingual workshops to raise mental health awareness and unravel the cultural stigma of mental illness in the Asian American community.
"Peggy" Peichia Wong is a Licensed Marriage and Family Therapist. LMFT123836
在與丈夫一同擔任基督教專職之前,Peggy在金融領域工作了7年。事奉十五年後,上帝帶領Peggy踏上了艱辛卻有意義的旅程,成為一名諮商師。
Peggy在青春初期就移民到美國,親身經歷了文化差異及其對自我概念和人際關係的影響。因此,她致力於為來訪者提供尊重文化特色的關懷,建立一個充滿恩典、無羞恥感、自在的安全空間,供您處理,探索,治愈,成長和慶祝。
Peggy提供您專業的心理治療,幫助您解決人際間的問題、情緒調節、生活轉變、文化的適應、代溝衝突與信仰融合等方面的問題。她的專長之一即為支持事奉者,包括其配偶和子女。 Peggy也提供雙語工作坊,以提高心理健康意識並消除亞裔社區對精神疾病的污名化。
"Peggy" ⿈古佩加是執照婚姻家庭治療師. 執照號碼 LMFT123836